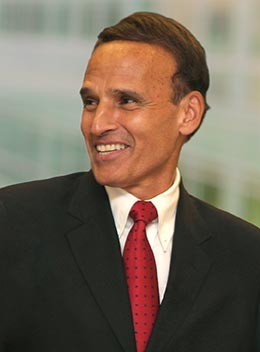 Council of Accountable Physician Practices
Chairman of the Board
Robert Pearl, MD, is the chairman of the Council of Accountable Physician Practices, a coalition of multispecialty medical groups and health systems that includes the Mayo Clinic, Geisinger, Intermountain Health and the Permanente Medical Groups. He served for 18 years as the executive director and CEO of The Permanente Medical Group, responsible for the health care of 4.1 million Kaiser Permanente members in California, and the president and CEO of the Mid-Atlantic Permanente Medical Group with 700,000 members in Virginia, Maryland and the District of Columbia.
Selected by Modern Healthcare as one of the most powerful physician-leaders in the nation, Dr. Pearl keynotes approximately 15 events per year for audiences of up to 10,000, hosted by organizations such as the New England Journal of Medicine. He is on faculty at both the Stanford Business and Medical Schools and has taught at Duke, University of California at Berkeley, and Harvard.
His column on Forbes.com on the business and culture of health care includes articles such as a conversation with Malcolm Gladwell, which received over 500,000 views. Dr. Pearl has been featured in media outlets including CNBC, CBS This Morning, Fox, ABC News, USA Today, Time, and NPR.