COVID-19 Lessons: A Path to a Better Health Care System
The COVID-19 pandemic has upended health care in America, and as of this writing, is still raging on. The 31 multi-specialty medical groups and integrated health systems that are part of the Council of Accountable Physician Practices (CAPP), their 85,000 physicians, and hundreds of thousands of staff are at the forefront of the battle for their patients' lives.
A quick snapshot reveals how decades-long investments by CAPP groups to better integrate their care delivery systems is paying off. These more tightly integrated systems of care demonstrated:
The ability to rapidly pivot and deliver care in new ways and venues, like video visits, drive-by testing sites, and even the conversion of public buildings into emergency hospitals.
The use of technology and coordinated care teams to quickly identify vulnerable patients, provide remote visits, and conduct home monitoring of their physical and emotional well-being.
The innovation and creativity to implement system changes within hours, innovations that normally would have taken months or years. Out-of-the-box thinking flourished. Old paradigms and practices were not only questioned, they were quickly adapted or abandoned for more effective options.
These groups share a single key, foundational characteristic: They were established systems, not disparate parts of health care delivery trying to work together. Their learnings from, and experience with, the COVID-19 experience point to the path toward sustainable, high quality health care.
So, to paraphrase the wisdom of Winston Churchill: let us not let this crisis go to waste. Let's use it to chart a future course, taking advantage of these learnings to build a better health care system for all Americans.
The Path Forward
Recently, the physician leaders and Board members of CAPP identified six priorities that our country could undertake to build on the hard-won insights of the COVID-19 experience.
1. Fast track the movement from the fragmented fee-for-service system toward value-based payment.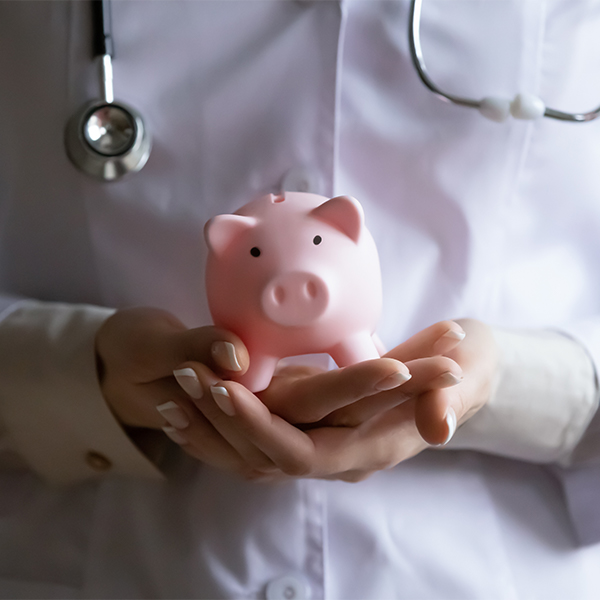 For years, accountable, progressive physicians have spotlighted the current system's inefficiencies and incentives that create or sustain waste, fraud, and substandard health care. Fee-for-service medicine rewards piecemeal delivery of services and pays providers based on how much they do — not for doing the right thing.
In contrast, pay-for-value programs and methodologies support the development of coordinated teams and systems linked by technology. With the goal of maintaining health — and not just being paid for sick care — providers take a more holistic view of the patient, with the ability to deliver the right care at the right time.
"Many physicians didn't realize that pay-for-value opened the door for them to practice the way they really wanted to and to give better care for their patients," noted Alka Alta-Barrio, MD, chief medical officer, The Everett Clinic. "Doing more procedures is not the answer to quality care — it is building a system and a culture that puts the resources of the entire team at play in the correct way."
When the focus is on what the patient needs, we don't have to worry about regulations governing payment because we are not paid based on the number of services delivered," — Wendolyn Gozansky, MD
"We can take the time to have the important conversations about patient goals, including those about end-of-life care that were so important during the pandemic. We can provide care leveraging technology for the most appropriate setting and by the most convenient and safest communication method. And maybe most importantly, we can figure out the best way to structure care delivery and be innovative without being restricted by whether we will be paid or not," commented Wendolyn Gozansky, MD, vice president and chief quality officer, Colorado Permanente Medical Group.
Pay-for-value arrangements not only promote better, more efficient health care, they also provide a degree of financial stability that is lacking in a fee-for-service world, especially during emergencies like the pandemic.
COVID-19 has demonstrated the importance of continuing and supporting the transition to value-based care," — Jerry Penso, MD
"The cancellation of elective procedures, surgeries, and face-to-face visits particularly affected those providers who rely on fee-for-service reimbursements. Those providers engaged in value-based arrangements, however, were less likely to have such negative impacts on their financial situation. As providers continue to apply lessons learned from their experience with the COVID-19 pandemic to their delivery models and reimbursement structures, it is clear more must be done to promote value in healthcare. Congress and HHS need to continue to develop regulatory frameworks that incent the reforms in delivery systems and culture necessary to transition to value. For this transition to succeed, stakeholders across the health care sector, including payers, the pharmaceutical industry, and medical device companies, must be willing and supportive partners."
2. Embrace, expand, and pay for telehealth at the same level as in-person visits.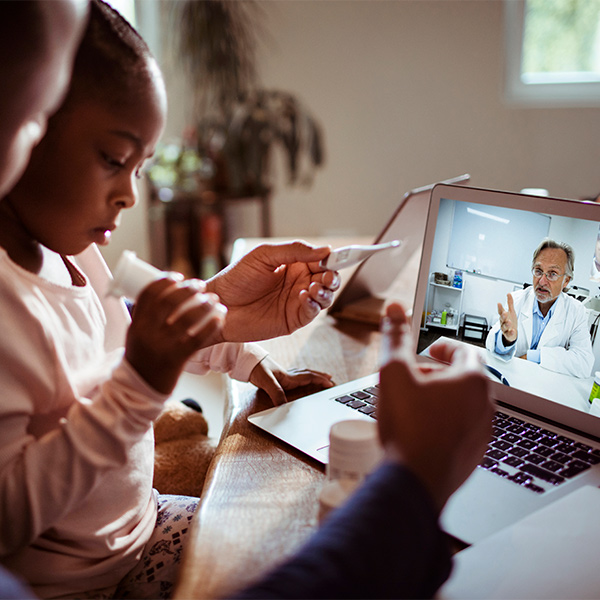 The COVID-19 crisis demonstrated that telehealth is far more than a convenience. As integrated health systems leveraged the investments they had already made in this technology to rapidly expand access to virtual visits, providers and patients have become convinced of the value of remote care. Patients too afraid to come into physician offices can still get needed medical care; physicians can provide the same level of oversight and diagnosis virtually, protecting themselves and their patients from infection.
Many patients had their first experience with telehealth only recently, and they are providing generally positive feedback. According to data from CAPP groups, patients are giving remote visits higher satisfaction ratings than traditional, in-person visits. Many patients are also experiencing visits with their physician and a specialist in the same video call, with quick access to lab results and medical decisions. In integrated medical practices, patients typically access their own doctor and care team — as opposed to an outside service — and benefit from advice that draws from the team's knowledge of the patient's history via a shared electronic medical record.
Before we had the technological tools to provide remote care, patients came into the office for conditions we are now able to treat over video or the phone," — Steven Green, MD
"We are fortunate to have been able to quickly increase our virtual care options to make care delivery safer and easier for our patients and our team members. We are going to be concerned about infection for some time to come. The appropriate mix of in-person and virtual care also allows us to social distance and conserve critically needed supplies. Our physicians and patients have readily adapted to this new way of receiving care. Our patient feedback is very positive, so I think virtual care is here to stay, " observed Steven Green, MD, medical director and chief medical officer, Sharp Rees-Stealy Medical Group.
Audio-only or telephone visits must be part of the telehealth mix as many patients lack access to a smart phone or device for video; are not comfortable using the device; or live in areas that do not have broadband access. Patient information gleaned from telephonic or video visits should be counted for quality measures and for computing payment for at-risk contracts, the CAPP leaders say. The relaxation of regulations that limit the use and payment of telehealth must continue, and eventually be removed given the proven value proposition of remote care.
3. Continue to encourage the migration of care from the health care campus to the home.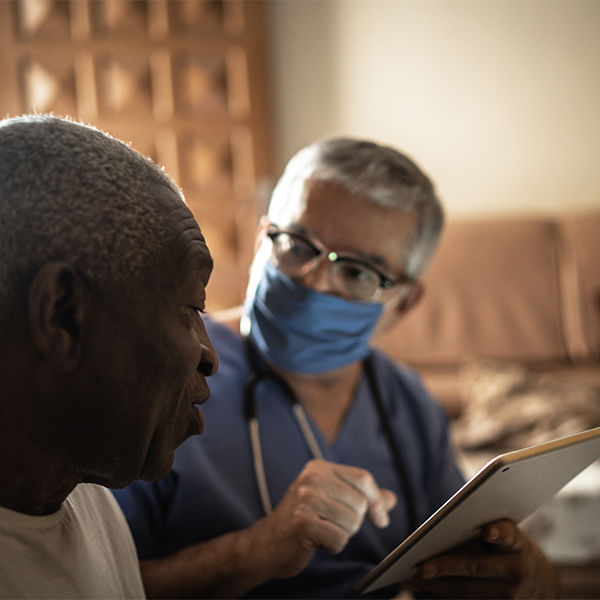 With many patients unable or unwilling to leave home for medical attention, in-home care proves to be invaluable. Such programs include:
Nascent hospital-at-home programs, in which a patient's care is managed at home instead of in the hospital
Home monitoring systems, often developed as part of population health efforts to manage patients who are at risk or who have chronic illnesses
Digital devices in the home to measure and report vital signs and symptoms, providing oversight of vulnerable patients without requiring them to report in person for evaluations
Home delivery of prescriptions
Calls to verify that people have the essentials they need to survive and stay healthy
"Every patient with a chronic illness should have digital home monitoring equipment that keeps their care team informed of their condition," said Philip Oravetz, MD, ACO medical director, Ochsner Health.
New initiatives such as hospital-at-home should be encouraged. Home treatment for many vulnerable patients is safer, less expensive and much more palatable to the patient." — Philip Oravetz, MD
The ability to identify, track and treat patients in home settings is made possible in large part by technology — digital home monitoring equipment, the broad availability of smartphones, predictive analytics systems developed for population health management, and electronic medical records that are available to the entire care team at any location. Artificial intelligence was deployed during the pandemic to analyze call center data to predict where new outbreaks of the virus would occur and to prepare for increased testing and services in those areas.
Managing patients at home means fewer in-person visits and less exposure to infection. It lowers costs considerably compared to inpatient care, and it is more convenient and comfortable for patients. Looking ahead, delivery systems must continue to make investments in the infrastructure needed to foster this transition, and payment systems must cover these options.
4. Recognize that primary care and prevention are the tools that will keep Americans healthy and build a health care system to support it.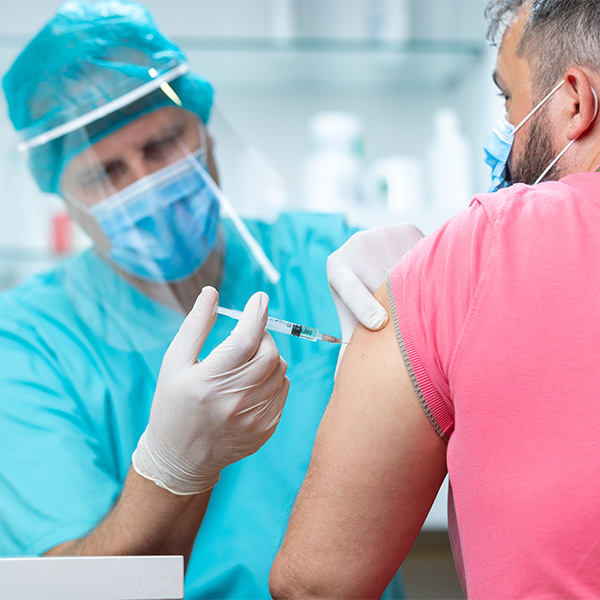 The cottage industry of individual private practices has long been superseded by the need for connectivity, coordinated teams and access to the latest research for clinical decision-making, which integrated delivery systems provide. The patient experience also significantly improves when care is coordinated versus delivered piecemeal. Yet many primary care practices still struggle to provide care in the current fragmented, fee-for-service world. It is these physician practices that have experienced the most significant financial consequences from the pandemic.
Physicians need support to deliver the best care in today's complex environment, and America needs better models of care and proper incentives to help them fulfill their mission: keeping people healthy.
Today, health care is a team sport. The modern primary care physician is at the center of an integrated delivery system, surrounded by the specialists, ancillary services, team members and information required to deliver a superb patient experience and the highest level of coordinated care. Technology can enable care anytime, anywhere, and can identify at-risk patients for immediate intervention. Timely, clear communication within the care team can provide a streamlined, comprehensive, patient-centered experience in health care.
Finally, the shortage of primary care physicians needs to be addressed by fully recognizing that it is its own specialty. Doctors who are at the center of the patient's care deserve commensurate compensation and the industry's full support.
5. Address and remedy disparities in health care.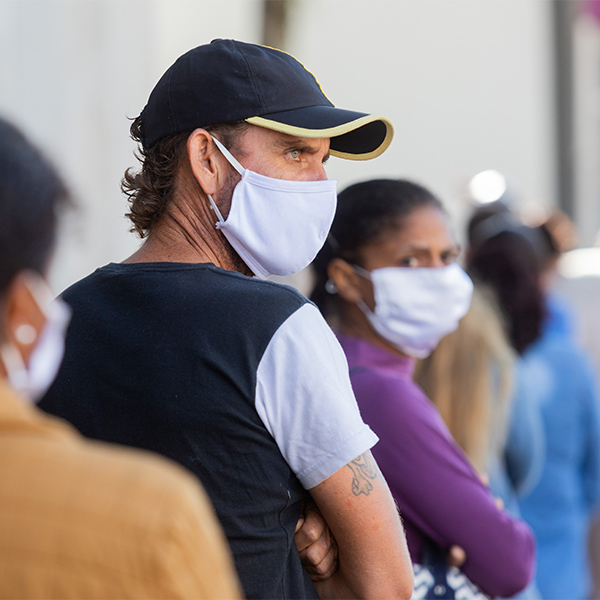 It is critical now, more than ever, that policymakers, health care providers, and payers collaborate to effectively address health disparities. Underserved populations have disproportionately suffered during the pandemic with higher rates of infection and mortality. This systemic weakness in the American health care system differentiates it from most other countries, which have better access to care, a stronger safety net, and wrap-around public policies that support greater societal equity.
"You can't control a pandemic when many people can't afford to take a day off work if they feel sick, and have to take public transportation to get to work," noted Ira Nash, MD, senior vice president, Northwell Health; executive director, Northwell Physician Partners.
Until everyone has access to care and the economic security to self-isolate and take care of themselves, we are all in danger. 'Community health' can only be achieved when everyone has an equal chance to be healthy." — Ira Nash, MD
It is clear that the stresses of poverty and racial injustice, dangers of poor quality housing, food and living conditions, inadequate education, and other social determinants have negatively impacted the health status and the vulnerability of millions of Americans. COVID-19 laid bare the critical need to address these long-standing inequities at the federal, state and local levels.
6. Involve physician leaders in the planning and design of the next phase of the health care delivery system.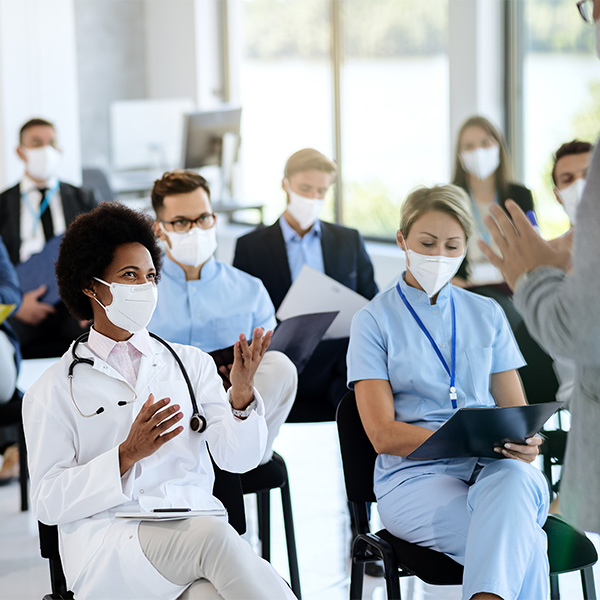 Physicians are the engineers of our health care system, ensuring that the patient is at the center of the system as it evolves. Across the nation, physician leaders have  led the development of new care delivery approaches, built the culture and teams necessary to foster patient-centered innovation. Enlisting physicians to help chart the path to a better, more equitable health care system is critical to successful reform efforts.
The leadership and team-based cultures that create high-performing integrated systems are somewhat intangible yet vital assets for managing a pandemic and for navigating the future. The trust developed through years of collaboration and team-building empowered CAPP groups to quickly respond to the crisis. When such physician-led mission-driven systems are universal, our health care system will be stronger and more patient-centric, better able to deal with a pandemic as well as provide significantly better overall health care than Americans receive today.
"Because of the stresses of COVID-19, everyone is looking at the health care system and listening to new options," said John Bulger, DO, chief medical officer, Geisinger Health Plan. "We collaborated closely with payers and employers before and during the pandemic. We are talking the same language about collaborating on solutions for the future."
"Our health care system would never look the way it does had it been developed by ten wise philosopher kings," stated Norman Chenven, MD, founder and chief executive officer, Austin Regional Clinic, and vice-chair, CAPP.
It's time to make a plan that will fast-track us to the ultimate goal: a healthy America." — Norman Chenven, MD
CAPP physician leaders believe that these priorities — expanding telehealth and care at home, investing in primary care and prevention, addressing health disparities, and more rapid movement away from fee-for-service payment — are fundamental to health system reform. By capturing the lessons from this crisis and moving forward collaboratively, providers, policymakers and purchasers of health care have an opportunity to create the care delivery system we all want for America.