Investigating Research Gaps in Value-Based Care
Earlier this year, CAPP asked the Institute for Accountable Care (IAC) Executive Director Rob Mechanic to conduct a scan of the latest literature on accountable care entities, programs, and payment models in an effort to understand the factors that influence participation in such arrangements and on cost and quality performance. In October, CAPP partnered with the IAC to convene leading health services researchers, CMMI and MedPAC representatives, and CAPP physician leaders to discuss the findings and identify gaps in the knowledge and research.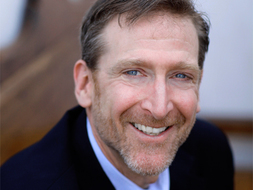 CAPP co-chair Stephen Parodi, MD, Executive Director Laura Fegraus, and CAPP member Atrius Health CMO Joe Kimura, MD joined a lively discussion with 15 researchers who are studying different facets of accountable care and the factors associated with performance in accountable care models. Dr. Parodi kicked off the discussion by noting that over ten years ago, CAPP supported early research by Elliot Fisher, MD, and colleagues that laid the groundwork for the accountable care organization concept that became a part of the Medicare program in the Affordable Care Act.
CAPP Executive Director Laura Fegraus observed that when physician groups must deal with multiple payers and misaligned payment models, building and maintaining a culture of integrated, high-performing teams is more difficult.
The discussion revealed some shared concerns and gaps in data and knowledge, as well as differences in perspectives regarding the progress being made toward accountable care.
Shared concerns included:
We remain stuck in pilots, not able to scale models and effective interventions fast enough.
The role of behavior change and effective change management at the organization, team, and clinician level remains underappreciated.
There are too many payment models, overlapping models, creating complexity and noise.
For many organizations, the financial Incentives in alternative payment models (APMs) are not strong enough to offset the status quo incentives of fee-for-service payment
Differences in perspective included:
Importance of getting higher participation rates of provider organizations in APMs
Importance of shared risk in driving better performance on cost and quality
Medicare Advantage and capitation are currently the leading drivers of change
By bringing the practitioners of accountable care together with the research community and those who are designing accountable care models and evaluating them, CAPP hopes to assist in identifying the factors—both internal and external to accountable care organizations—that increase performance in accountable care models, that expand the number of patients who have access to these higher performing organizations, and that demonstrate lower total cost trends.
CAPP intends to use these collaborations and convenings to inform the accountable care-oriented research and policy agenda.